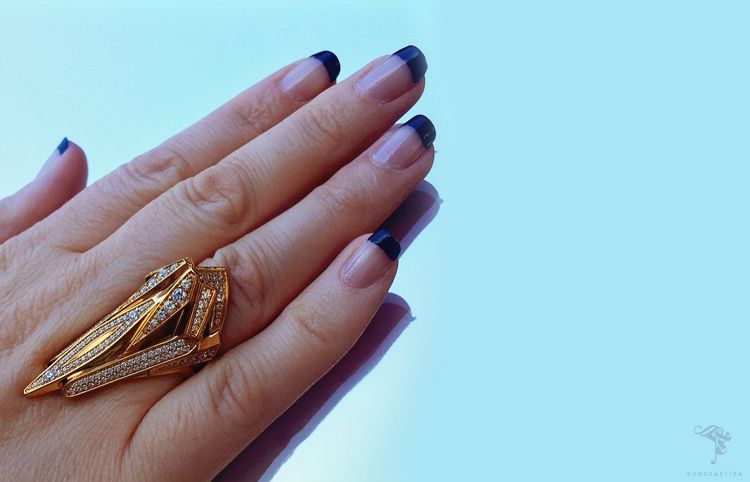 I might not have been at the Couture show but thanks to the event I got to discover Yunus and Eliza Jewellery (what Social Media is good for, right?!).
Having launched in 2009, sculptors Yunus Ascott and Eliza Higginbottom combine to create multi award winning subversive art jewelry. Their style is very unique.
I insantly hooked up by their hand-crafted designs which have that bit of drama and are very modern-if not to describe as futuristic. Pieces which attract all the attention and probably are also a great subject to start a conversation about.
Each piece of Yunus & Eliza is an exquisite collectible that rejects the dominant throwaway culture, and is hand made in their London studio.