As gorgeous as they are, as fascinating is the story behind its collection.
These Voyager earrings by Tessa Packard are part of the For King and Country Collection which draws inspiration from the tools used to explore the seas during the Golden Age of Discovery (such as compass, maps, etc…) – a period of European history marked by extensive exploration, dangerous sea-bound voyages and great adventures in the quest for colonial expansion and new, economic riches.
As stars were important during those days, to calculate latitude and longitude, as important was the moon as well (lunar distance method).
Polaris, the Northern Star, is also known as the Pole Star because of its importance in the navigation.
This all inspired Tessa to create the Voyager earrings, as you see can below from her scrapbook. They turned out very stylish.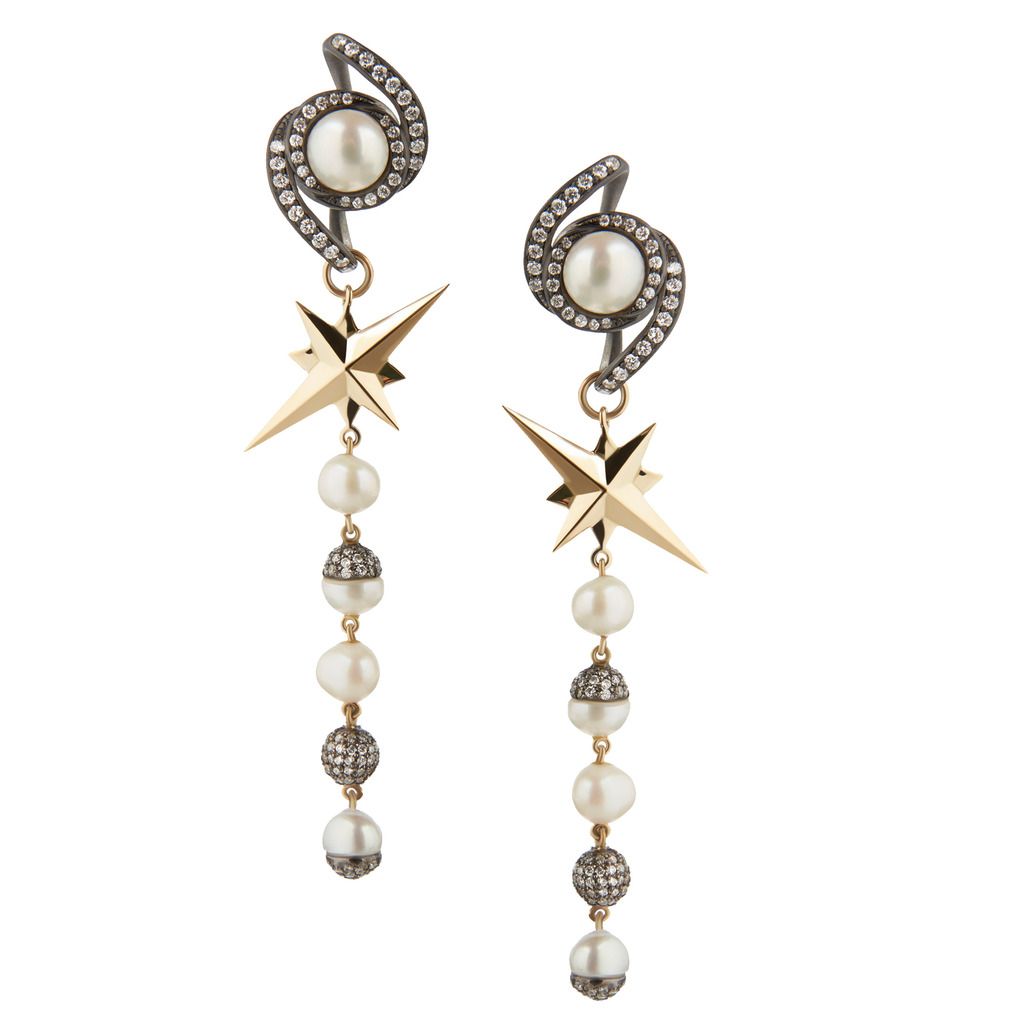 [All images thanks to Tessa Packard | Edits by MoJ]