Blackbird & the Snow, a line that fuses delicate, Victorian aesthetic with a distinctly modern edge. The line is gaining much attention and for good reason (featured on the cover of Vogue on actress Carey Mulligan and also named JCK Rising Star 2014). Designer, Marie-Juliette Bird, uses jewelry design as her way to pay homage to the natural world, with each piece expressing a connection to the wilderness and a desire to immortalize elements. Each piece is handcrafted, using artisanal techniques, featuring unique stone cuts and delicate chains, adding a contemporary feel, while maintaining the singular delicacy of the line. This all of course using artisanal techniques that date back to the pre-industrial era. Marie-Juliette's pieces pieces express are a connection to the wilderness and a desire to immortalize elements -birds, insects, wings, stars, moons – that serve as the living, elemental poetry of our world.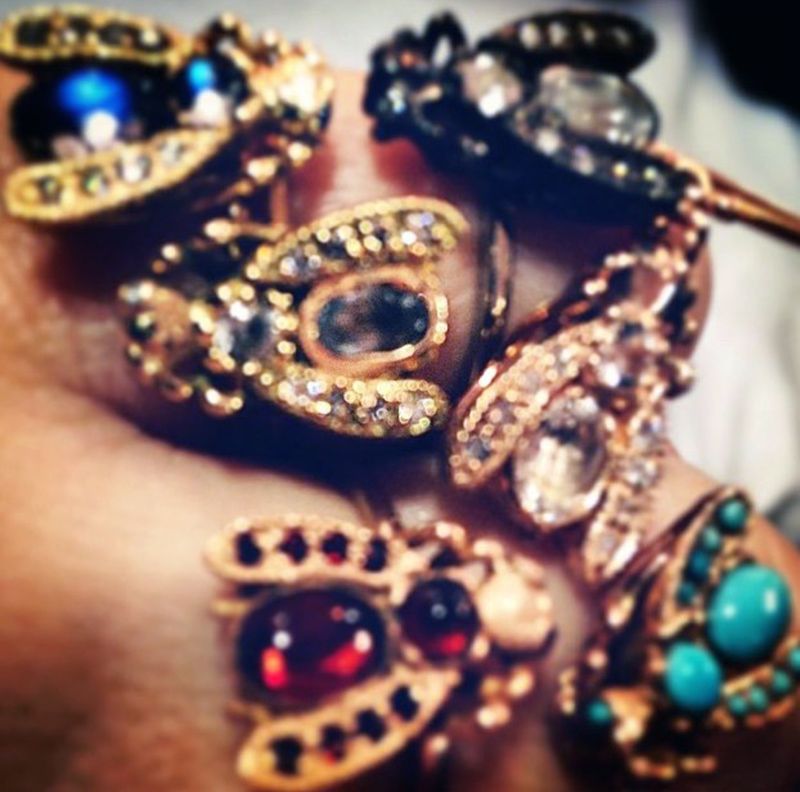 One of these insects jewels I adore is the Bug ring. As a jewel enthusiast you might have noticed antique bug rings or converted bug pins to rings. No worries if you haven't!
Anyway, I guess my interest in Blackbird & the Snow's Bug ring comes from there.
The ring is a loveable bug set with pretty gems, available in four styles: White Sapphire, Garnet, Parisian Turquoise and Rainbow Moonstones. I simply adore. My favorites are the White Sapphires one which gives it a more classy look and Moonstones one.
How about you?