I've always loved fine jewelry. They can be classy and modern but I love how dainty and luxurious some pieces can be.
One of my latest fine jewelry line crush is Onirikka.
Onirikka comes from the Word oneiric, which means "from dreams". Sparkling dreams! Edited collections, top quality, unique one-of-a-kind, hand made pieces in El Salvador.
Besides fulfilling their passion to create beautiful designs for the modern day woman, Onirikka hopes to motivate individuals of all ages to pursue their passions. They encourage their audience to listen to to their dreams.


I asked designer Gloria about what inspired her for her latest collection: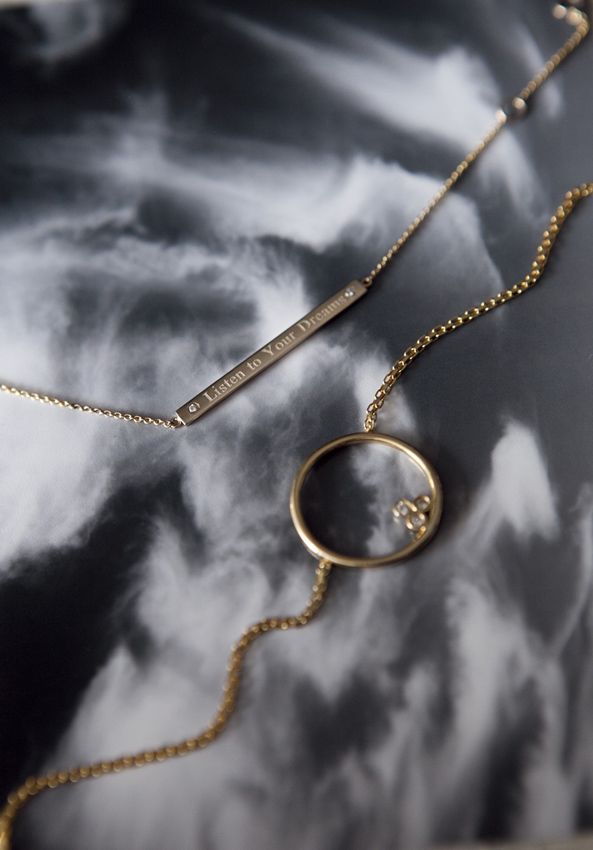 "I seek a lot of inspiration through travelling, and after a lot of product development and private sales I was reconfirmed that comfort (perfect weight), etherealness and versatility were key elements that I wanted my first formal collection to have. I wanted to create a jewelry line that made sense to the individual with an agenda; the individual 'in transit.' So, with this in mind, I created the Trinity Collection.
The inspiration behind the Trinity Collection is the modern day individual, the soul seeker, the traveller, the go-getter. Jewelry designed to be worn all day, every day."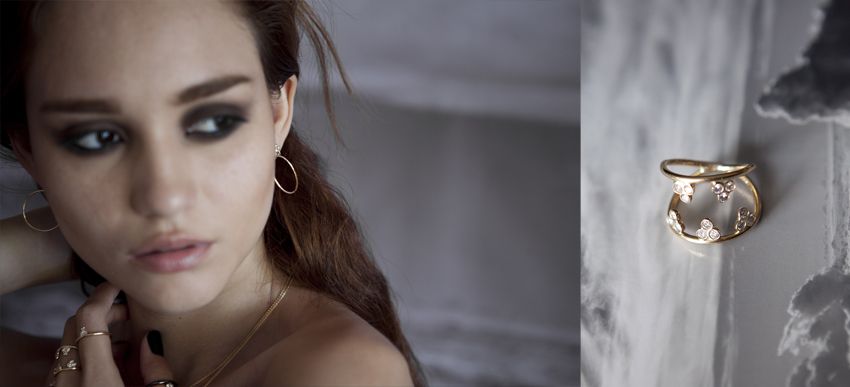 "Following the Trinity Collection, The Prisma Collection came to life. I wanted to always follow my principles of design- comfort, versatility, effortlessy chic jewelry, but I wanted to pump it up with color. I used big circles, straight lines and color to evoke the sexy & bold.
I was inspired by the talent of an artist´s color palette. I particulary worked with a salvadoran artist and even used some of his sketches for my lookbook. All pieces are handmade in 18kgold with color sapphires and diamonds."

[All images thanks to Onirikka | Collage by MoJ]