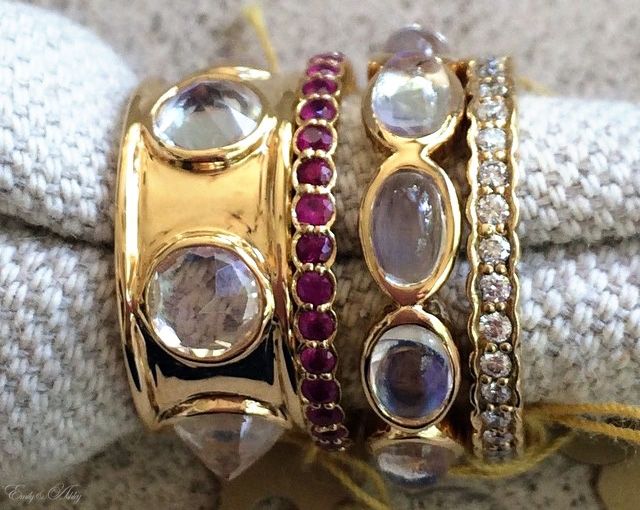 The stones of this Emily & Ashley ring sets the point side up. The Inverted Stone ring with its tips facing outward and its coned surface is one of Emily & Ashley's classic keepsakes. It is available in 18K Yellow Gold, White Gold or Rose Gold and it also comes in moonstone, Turquoiqe, green tourmaline or pink amethyst stone color.

Stack them up the way you like…
…or wear it on its own!