The Tria Prima - or Three Primes - are the base of everything according to Alchemy. Salt stands for the Base Matter, Mercury for the connection between the High and Low and Sulphur for the Omnipresent Spirit of Life. Rachel Entwistle's Alchemical collection is based on the philosophical elements of alchemy. Ech of these elements are featured in her collection, as well as in these Tria Prima pendants.
Never knew alchemy could be this interesting...

By taking a closer look at these symbols and everything that goes with them, the entire collection all this sudden got very fascinating to me
After googling here and there,  each piece of the collection makes sense to me. Bravo to Rachel, this collection made me a little smarter...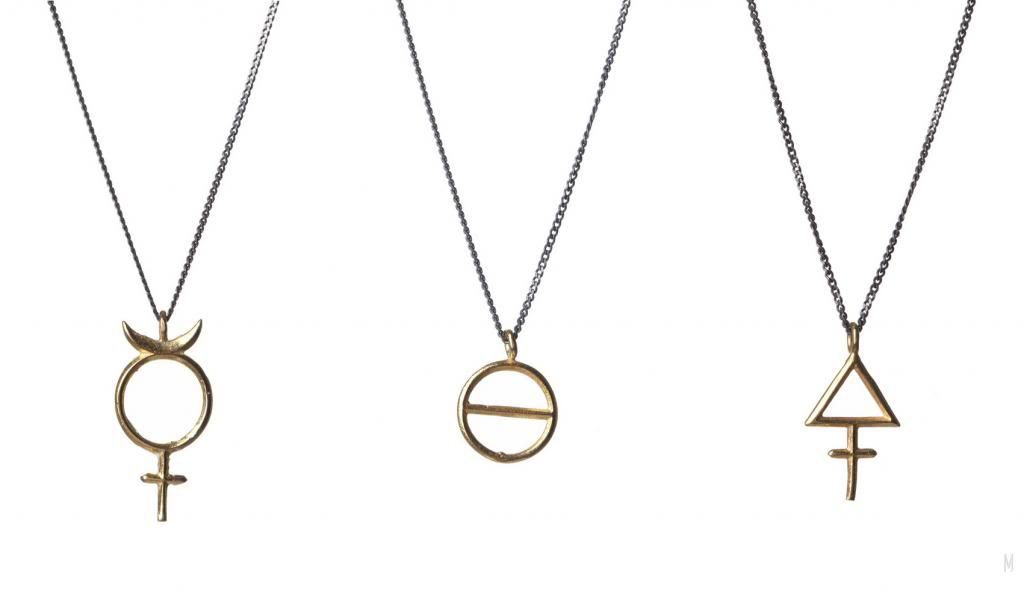 Mercury | Salt | Sulphur
Choose the symbol that represents you the most or
wear all symbols together for the full Alchemical effect.
Also available in Black Rhodium and Silver.
[All images via Rachel Entwistle | Collage by MoJ]