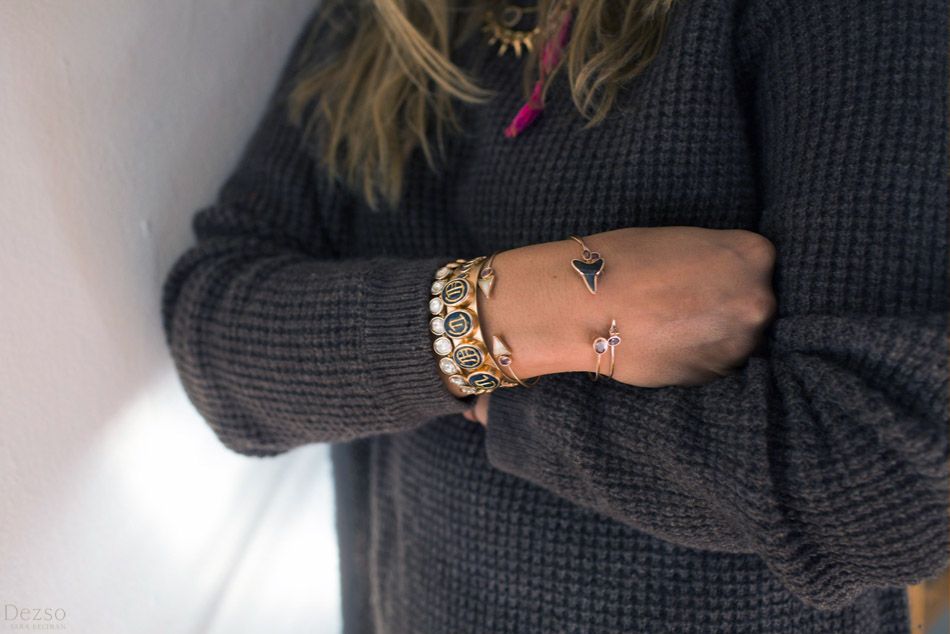 Designer Sara Beltrán of Dezso (Latin for 'desire') has been traveling all over the world from New York to Jaipur and Mexico. Jaipur which she now calls her home is let her discover a new world in stones, as she is doing her own carved stones in shape of shells.
Her designs are inspired by the ocean. Shells, corals,  shark tooths,...
Her range of jewelry includes fascinating array of materials such as fossilized shells and shark teeth alongside diamonds and emeralds.
Take a look by yourself and dream away of the beach and the sea.


Designer Sara wearing her Deco Shark Fin Square
Diamond Cuff necklace