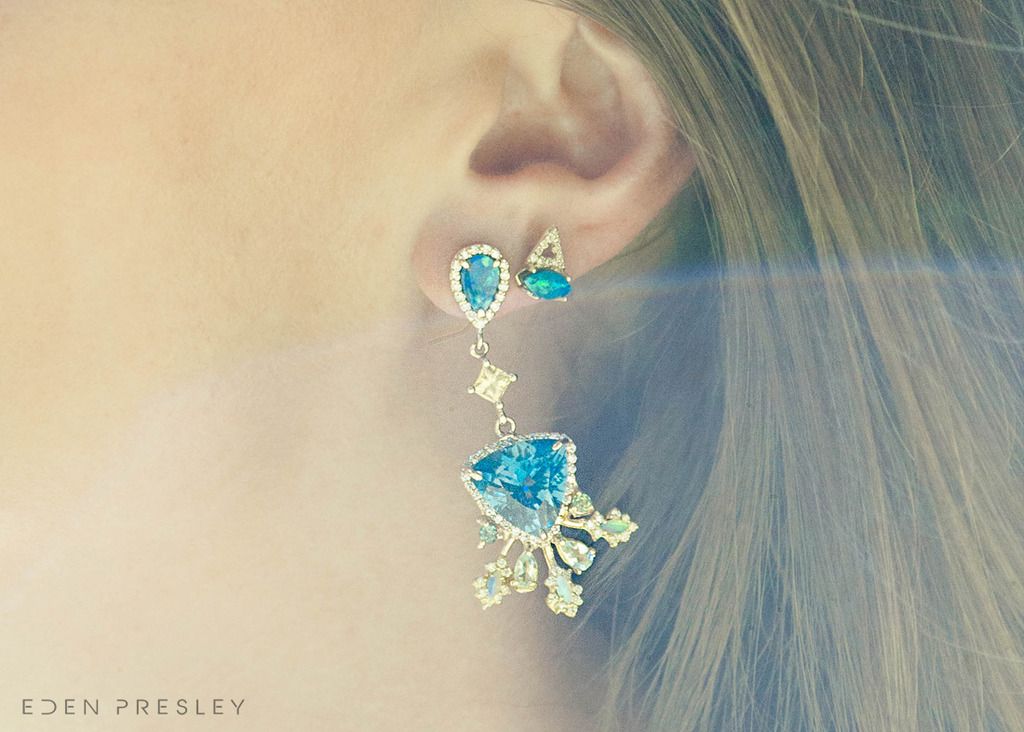 I recently reached out to Gwen of Eden Presely as I am a huge fan of her creations, especially from her Rock Collection. I adore all the shapes and colored gemstones of every creation. They give me that warm feeling you have when you have been able to sleep in and the birds outdoors have woken you while you see the first sunlight going through your window. They give you somekind of  magical feel.
Here is one of my favorite earrings, the London Blue earrings. These one-of-a-kind babies include Topaz, Sapphire, Boulder, Ethiopian opals and of course diamonds which are set in 14k yellow gold. I told you...magical!



Here is Gwen's explanation of her process, creating her beyond stunning pieces:
"Most jewelers start with the stones then design a piece. I am self taught so my method of jewelry design is a little different. I start with a picture in my head then I draw it.  I shoot wax of shapes I have molds of. I use a wax wand to stick the shapes together into new designs."

"I try to work with standard size stones so I can easily find different color stones to fit into my designs. This being said sometimes on a stone buying binge I have been known to come home with some completely non standard stones that just needed to made into something. See carved Tourmaline butterfly wing bracelet and carved Lapis earrings."

Gwen on her favorite piece:
"As far as my favorite piece...that's a tough one but right now I'm really in love with these Elmerite and Opal earrings.  I think the shapes all flow and the colors are magic together."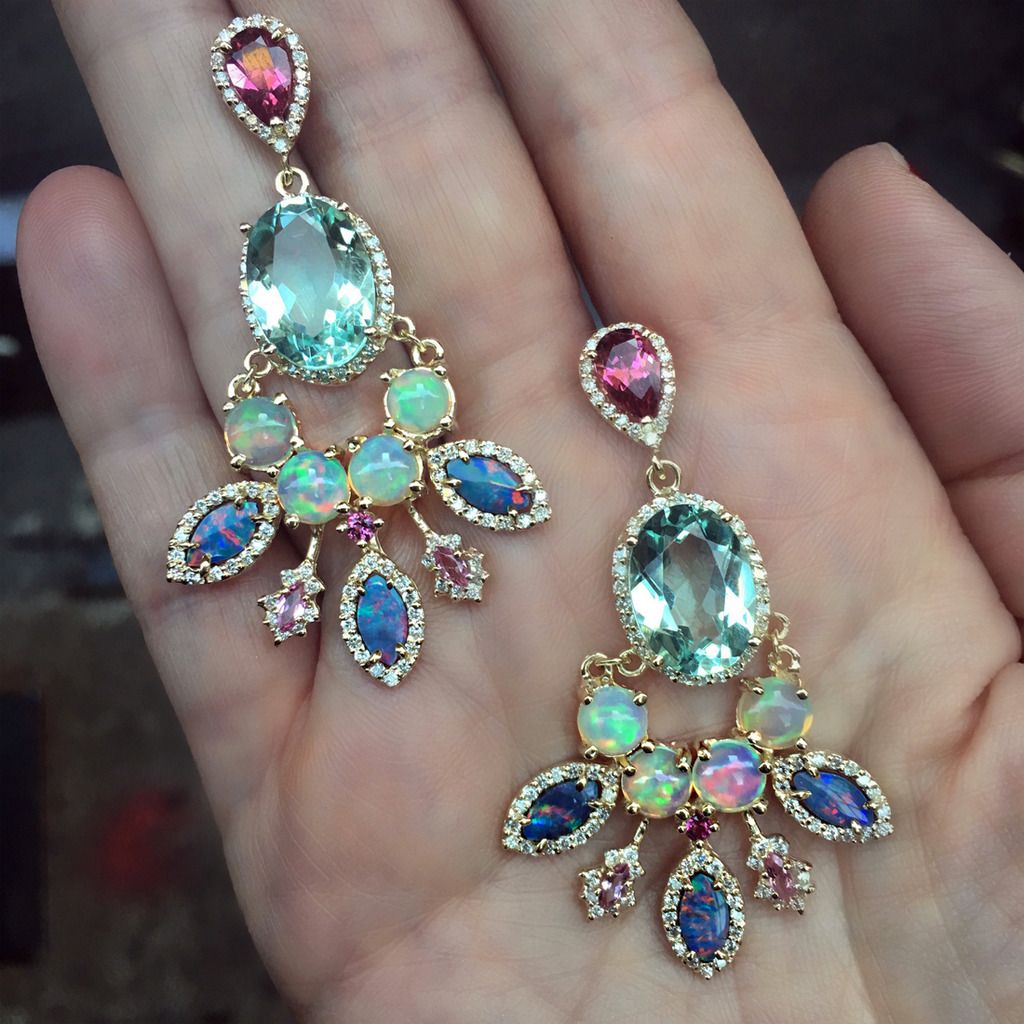 [All images thanks to Gwen of Eden Presely | Edits and collages by MoJ]